Noisy Garage Door: Reduce The Noise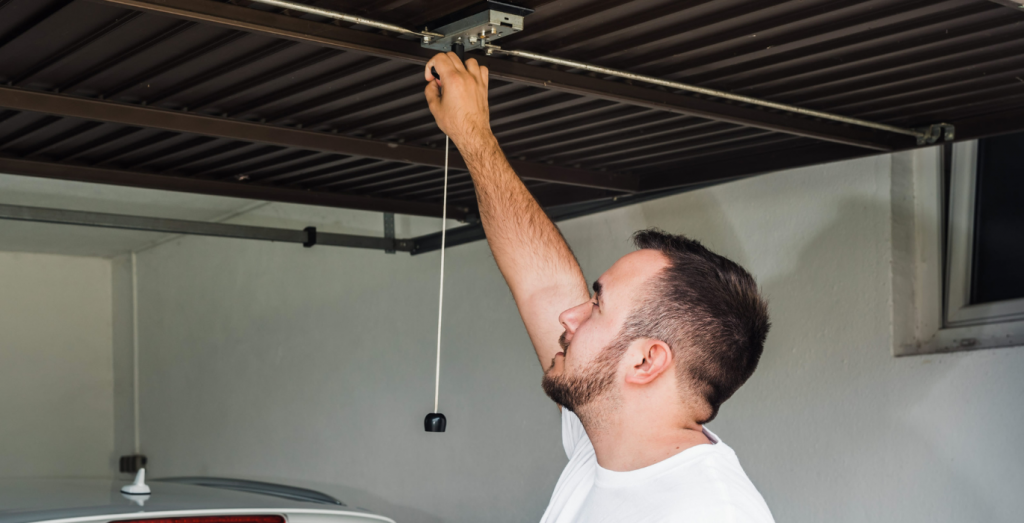 Is your garage door making annoying, mysterious noises? Are you concerned that one day it will not open and you will be temporarily trapped? At Overhead Door, we have heard countless stories from homeowners with door and opener issues. VERY important to help the homeowner navigate smart money choices regarding replacement vs. repair… Whether you need to repair your garage door, your door opener or just need a new quiet opener installed, this blog will help guide you to some quick and fairly easy fixes for your noisy garage door and opener system.
Garage Door Openers
Regular Maintenance. When unusual noise is coming from your automatic opener system, inspection of the unit is essential (preferably by a professional). A well-maintained garage door opener will run efficient and quiet. There are a number of possible adjustments and lubrication points. Gears and sprockets can also wear over time causing noise and friction. If an opener chain is out of adjustment it can also add to your noise issues.
New Quiet Garage Door Openers. 15 years is a good life for a garage door opener. If your unit is over 20 years old it may not have proper Safety Sensors and Rolling Code technology (enhanced safety and security protection newer opener systems have). We don't generally recommend repairing the older units as there have been so many technical and safety improvements in recent years. And the repair cost and availability of parts often outweighs the modest investment of a professionally installed new unit with a full local warranty.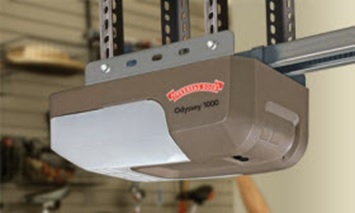 In these scenarios, we recommend upgrading your opener to a new unit such as an Odyssey 1000 by Overhead Door. The new DC motor system will really impress you with its quiet, smooth operation. The opener is available with either a belt or chain drive. If you are looking for the Cadillac, we recommend the belt drive opener. This is an excellent choice if you have a bedroom located above a garage or have a teenager in and out at all hours. The powerful DC motor (identical in both chain drive and belt drive) is MUCH quieter than the older AC powered units.
Overhead Door's automatic opener systems are designed for years of reliable performance and come with the industry's best warranty… These garage door openers are quiet, powerful and durable. When it comes to replacing your garage door opener we highly recommended consulting an established professional garage door company.
For more information about amazingly quiet garage door openers, contact the professionals at Overhead Door of Cedar Rapids and Iowa City.
Rollers, Springs Hinges & Bearings
Common causes of noisy garage doors are worn rollers, loose hardware, squeaky or broken hinges. There are several simple things the homeowner can do to quiet down your door system. First, start with tightening all nuts and bolts on your garage door. Remember not to over tighten the bolts, this can strip the screw holes or pull the bolt head right through the door skin.
Next, inspect for worn parts such as rollers and hinges. It is common that steel rollers with unsealed bearings become worn after a few years. If the roller wear gets severe, it can actually wobble in the track as the garage door operates. When the steel rollers wear out, you may want to consider replacing them with nylon rollers. Nylon rollers are MUCH quieter than steel rollers, and 13 ball bearing rollers are a better bang for the buck than 7 bearing rollers. (even though they cost a little more) The rollers are your doors automobile tires. Bad tires equate to a bad ride.
Worn hinges aren't as common as roller wear, but when hinges become sloppy or bind, door squeaks and groans can accelerate… Bad hinges can also cause the garage door sections to bind and even damage the door panels.
Lubrication of the roller bearings, hinges, and springs (with the proper garage door lube) is the easiest and most effective maintenance the homeowner can do..A little bit of lubrication goes a long way… Lightly lube all pivot point areas. Lubricating these moving parts once a year will keep your door system quiet and often extend the life of springs and rollers.
For more information about regular maintenance or servicing a noisy garage door, contact the professionals at Overhead Door Company of Cedar Rapids and Iowa City.