Winter Garage Door Maintenance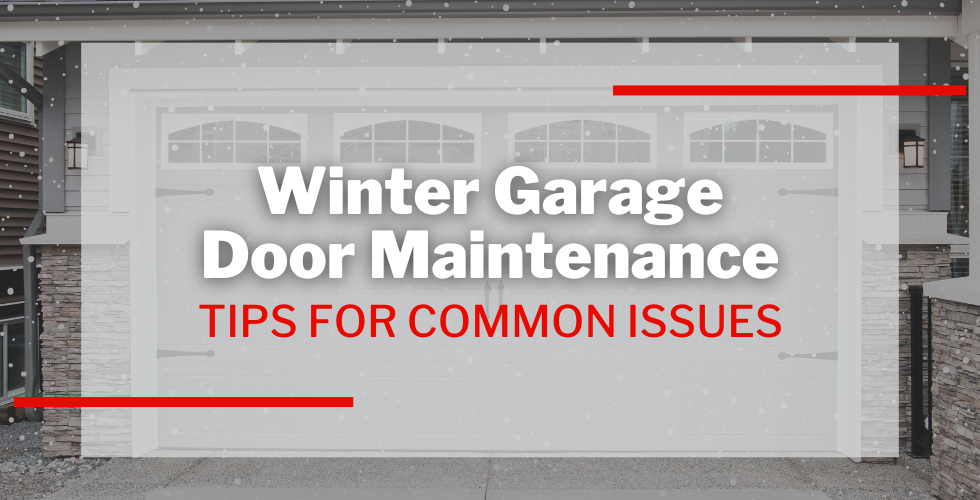 Winter Garage Door Maintenance
Everything runs a little slower in the winter—cars, equipment, and even garage doors.  Garage doors and garage door openers are affected by cold winter weather in a variety of ways. Frigid temperatures, snow, ice, and salt all take a toll on the garage door in the winter.
Overhead Door Company of Cedar Rapids and Iowa City wants to ensure your garage door runs smoothly at all times during the year.  Below, we offer our best advice for troubleshooting and fixing common garage door maintenance issues in the winter.
Preventative Maintenance
A garage door tune-up from Overhead Door is a great first step to preventing any garage door winter "down time". It is a wise investment to give Overhead Door a call to perform a thorough tune-up on your garage door and opener system in the Iowa City or Cedar Rapids area.  Our technicians will inspect, lubricate and adjust if needed all moving parts of any brand of garage door and automatic opener system. Our inspection process includes springs, rollers, hinges, cables, pulleys and drive mechanisms. A tune-up also includes the inspection and tightening of any loose hardware. We recommend an annual tune up to stay ahead of maintenance issues.
Click here to learn more about winterizing your garage door, if you haven't already.
Common Winter Garage Door Maintenance Issues

 
Rollers, Springs, Track
If your garage door is not opening and closing properly, it may be due to one or more common problems. These issues are more prone to happen in winter as metal parts contract and expand with warm/cold fluctuations. Broken springs, defecting rollers, and door and track shifting are common winter syndromes. Contact Overhead Door Company of Cedar Rapids and Iowa City to coordinate service.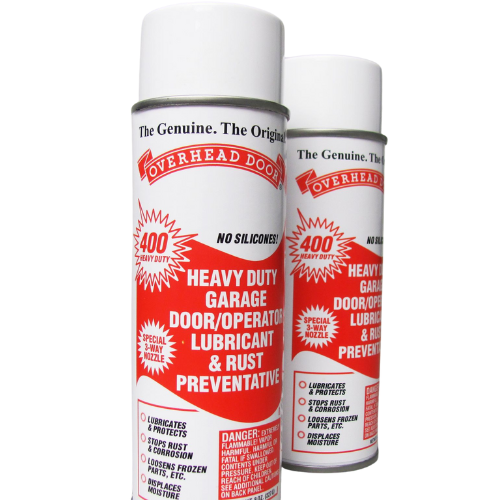 Garage Door Lubrication
As temperatures drop, heavier oil and grease lubricants have a tendency to harden up. The door and opener may run rough with more friction and squeaking. You can fix this common winter maintenance issue by applying a small amount of high-quality rust-inhibiting spray lubricant to all moving parts (hinges, rollers, bearings, springs, and the opener rail). We sell a high quality very affordable door and opener lubricant at our facility.
Damaged Weather Stripping
Falling temperatures during winter months can cause water to freeze around the bottom seal of a closed garage door. This can cause the bottom seal to peel or rip as the garage door opens. To prevent this, keep the front of the garage door clear of snow or ice. The weather seal is intended to keep cold air out, and if damaged, should be replaced immediately to prevent an expensive heating bill and uninvited varmints. If your door seal is damaged this winter, contact Overhead Door to coordinate service.
Not sure what the issue is?
Contact Overhead Door in Iowa City or Cedar Rapids. We will dispatch a tech to coordinate repair or replacement. Our technicians carry most replacement parts and accessories with them at all times and most likely can do the repair that day.
The best part about our technicians and our quality service is we are readily available to help you when you need it most. Call any time of day, 24/7 and we will get your repair issues taken care of.  In fact, if you call before 10:00 am (Mon-Fri) a technician will visit you before the end of the day with same-day service!
To request service, call Overhead Door in Cedar Rapids at (319) 363-9976 or in Iowa City at (319) 338-9747. Or contact us toll-free at (800) 393-9976. You can also submit a service request via our website.