Get the Most from Your Insulated Garage Door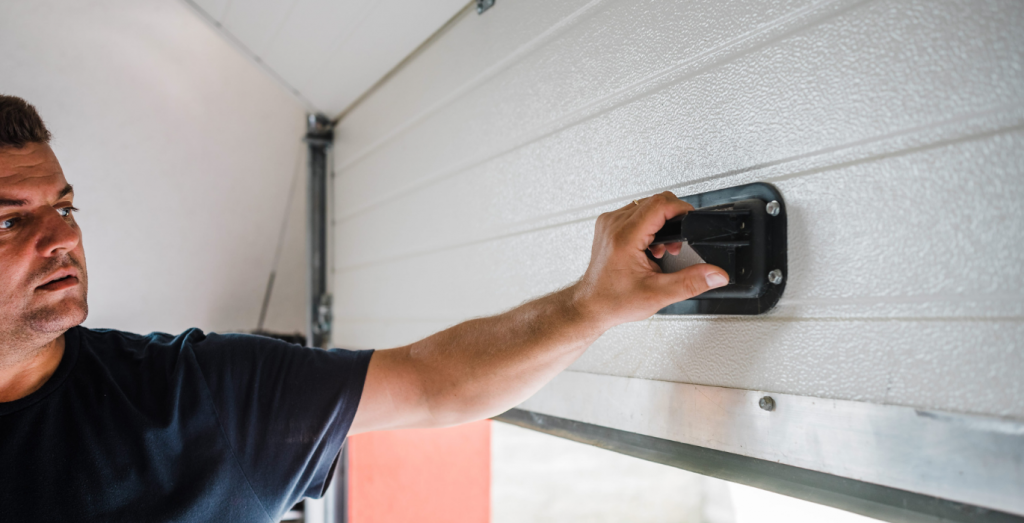 Choosing an insulated garage door is the first step to keeping your garage and house energy efficient through the heating and cooling seasons. But choosing an insulated garage door is not all you need to do in keeping extreme temperatures out. Check out the tips below to get the most from your insulated garage door. They will likely reduce heat and air loss if you have an attached garage…not to mention reducing your utility bills.
Seal leaks.
Doors, windows, garage doors and even the foundation can allow outside air to seep into your garage and let your temperate air to escape. Check for air leaks with a quick hand test and seal up windows or holes with caulk or spray foam. Also check your entry door and garage door seals. The garage door bottom seal and perimeter seal should fit properly with no air or light gaps.
Insulate walls and ceiling.
If your walls and ceiling are not insulated, your insulated garage door won't help your energy efficiency much. With two or three non-insulated walls, you'll quickly lose the air you're trying to maintain. And, since warm air rises, much of your heat during the winter will escape through the ceiling. Minimize this by adding a layer of high r-value insulation and sheet rock to your walls and ceiling. Learn more about insulation >
Find the right R-Value for your area.
The R-value of insulation is measured by the amount of heat the insulation is able to resist. The higher the R-value, the more thermal protection your garage will have against wind and extreme temperatures. For garage ceilings, choose an R-value of 38 or higher when installing insulation. For walls, choose insulation that is at least an R-13 value.
Choose a reputable door company to install and service your doors.
When buying a garage door, your r-value will be important but proper installation is crucial. Garage floors can be uneven and garage doors will wear prematurely if not installed properly and well-maintained. Choose your doors from a door company that has a knowledgeable staff and service department. Overhead Door Company of Cedar Rapids and Iowa City, has expert service technicians available 24/7 to make sure your doors and openers are always working properly through every season.