Commercial Garage Door Accessories
Complete your commercial garage door system with a variety of optional accessories. Overhead Door's operator accessories help enhance the operation of your business and facility as well as provide added convenience and safety.
Accessories for RHX & RSX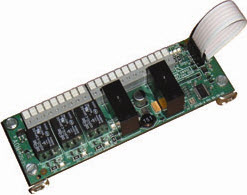 RHX/RSX Auxiliary Output Module
Expand the features of your X-Series Commercial Operator to integrate with other devices such as lights, monitoring systems and more with the Auxiliary Output Module. This optional component board provides dry relay contacts at door limit positions, as well as lamp output contacts and a selectable Americans with Disabilities Act output to sound a horn or run a flashing light. The module is installed in the operator electric box and connects to the main circuit board through an expansion port connector.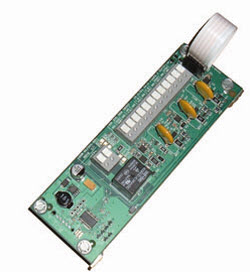 RHX/RSX Timer to Close Module
Provides an automatic door closing feature that is easily installed and automatically recognized by the operator system. The Timer to Close feature can be selected to start when the door is opened from inputs such as the open button on the wall control, optional radio control input or auxiliary open input via an optional device. The module is installed in the operator electronic box and connects to the main circuit board through an expansion port connector.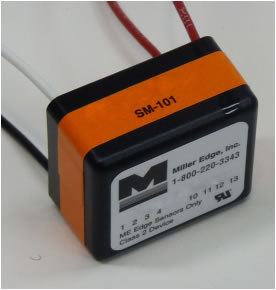 RHX/RSX Monitored Edge Interface Module
The UL 325 2010 compliant Monitored Edge Interface Module allows the operator to monitor the sensing edge; providing advanced safety and security to the door system. This module serves as an interface between two-wire monitored sensing edges and our X-Series operators. The module installs easily and is automatically recognized by our operators.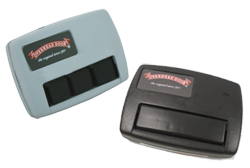 RHX/RSX Radio Transmitter
Overhead Door commercial radio transmitters are available in the same frequency as your selected transmitter receiver. One, two, three and four button transmitters work with the system and are available in frequencies of 312, 360, 380, and 390 MHz.

RHX/RSX Bottom Sensing Edge
Sensing Edges provide entrapment protection for motor-operated doors by offering an auto reverse or auto stop feature. Attached to the leading edge of motor-driven doors, our electrically activated Sensing Edges offer the most reliable reversing feature available. Our exclusive construction contains two completely flexible, conductive contact elements separated by perforated foam. When touch-activated, the soft foam cushion inside the Sensing Edge compresses, causing the internal contacts to meet and immediately send an electrical signal to stop or reverse the motor. As an added feature, the Sensing Edge provides a secure, weather-tight seal and conforms to the floor surface. Sensing Edges allow for added safety and peace of mind.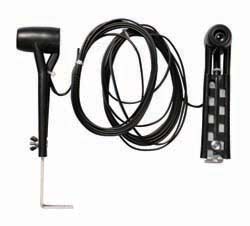 RHX/RSX Safety Beams
The VITECTOR® NEMA 4/4X OPTOEYE is a set of infrared transmitter and receiver safety sensors constructed of durable materials to withstand the toughest environments including commercial and industrial applications. This photo eye system satisfies the requirement of a monitored external entrapment device and is UL325 compliant and listed to be used with our X-Series Commercial Operators.